Reader Curtis Miller sent word that Rey Mysterio apparently injured his knee in the Fatal 4 Way match with he, Jack Swagger, Kofi Kingston and Mark Henry that will air on Friday's SmackDown.
During the match at Tuesday's tapings in Ontario, California, Rey landed bad and quickly went out to the floor and laid down beside the steel steps. Rey pulled one of his pant legs up and removed the large knee brace that he wears, clearly in pain.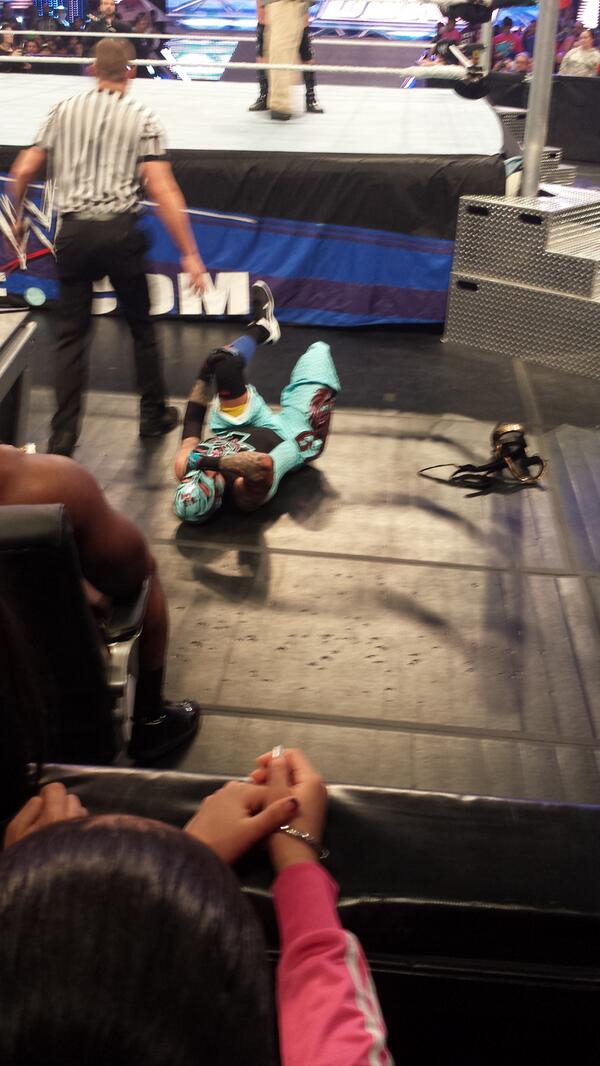 Got a news tip or correction? Send it to us by clicking here.