- You can check out a preview for this Thursday's episode of Impact Wrestling in the video above. As noted earlier, new TNA World Heavyweight Champion AJ Styles is advertised to face Bully Ray on the show.
- Former TNA announcer Todd Keneley was backstage at last Sunday's TNA Bound For Glory pay-per-view. Keneley noted on his Twitter that he was "just visiting, but would love to be back at some point." He also said that he would return to TNA if he was asked, but that it wasn't up to him.
- Christopher Daniels was filmed at Brian Kendrick's School of Pro Wrestling earlier this month for Susan G. Komen Orange County. Daniels will be appearing in Komen Orange County's second holiday jingle video campaign, which is scheduled to debut just before Thanksgiving. Daniels, along with several others, lent his singing voice to help raise funds for mammograms for under-served and under-insured women and men in Orange County. Chris spent an afternoon belting out new lyrics to the tune of "Jingle Bells" about raising money for breast health. You can check out a photo from the shoot below: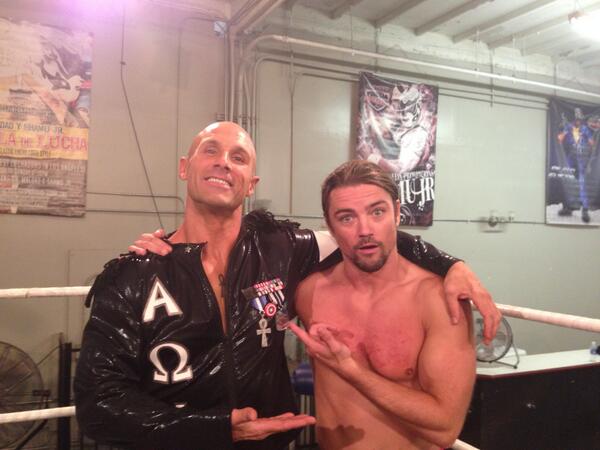 Follow Raj Giri on Twitter at @RajGiri_303. Got a news tip or correction? Send it to us by clicking here.